Hans Tutschku's works are out there! They have been performed in concert in Albuquerque, Arc-et-Senans, Arras, Aveiro, Barcelona, Beijing, Belfast, Berkeley, Berlin, Birmingham, Blacksburg, Boston, Brussels, Buenos Aires, Cagliari, Calgary, Cambridge, Cambridge, Cologne, Córdoba, Corfu, Crest, Edinburgh, Espoo, Essen, Evanston, Gainesville, Glasgow, Houston, Iowa City, Kraków, La Monnerie-le-Montel, Lisbon, London, Lugano, Manchester, Marseille, Mexico City, Monaco, Montpellier, Montréal, New York City, Nice, Nîmes, Oslo, Paris, Prague, Rome, Saarbrücken, Saignelégier, San Francisco, Santa Fe, Santiago, São Paulo, Shanghai, Sheffield, Stanford, Stockholm, Strasbourg, Tokyo, Toronto, Troy, Vienna, Vitoria-Gasteiz, Waltham and Weimar…
Hans Tutschku began to study music at an early age. In 1982 he joined the Ensemble für Intuitive Musik Weimar, playing synthesizer and live electronics. He studied electroacoustic composition at the Hochschule für Musik in Dresden (Germany), and accompanied Karlheinz Stockhausen on several concert tours in 1989-91 for the purpose of studying sound diffusion.
In 1989 he co-founded with Michael von Hintzenstern the Klang Projekte Weimar, a presenter of contemporary music, which presents an annual festival as well as a concert series.
In 1991-92 he took part in the international year-long course at the Institute of Sonology (The Hague, The Netherlands). In 1994 he followed the annual composition and computer music course at IRCAM (Paris, France). In 1995-96, he taught electroacoustic composition at the Franz Liszt Academy in Weimar (Germany) where he also set up the studio. In 1996, he attended the Royaumont Composition Workshop with Brian Ferneyhough and Klaus Huber (France).
He taught at IRCAM (Paris, France) from 1997 to 2001, and at the Conservatoire de Montbéliard (France) from 2001 to 2004. In May 2003 he completed a PhD in composition at the University of Birmingham (England, UK) with Jonty Harrison. Since September 2004 he has been working as professor of composition and director of the electroacoustic studios at Harvard University (Cambridge, MA, USA).
With the Ensemble für Intuitive Musik Weimar he has realized several multimedia productions with projected images, choreography as well as the music that were presented in numerous concerts in Europe, Latin America and Asia.
He has composed instrumental works, acousmatic works, mixed works (for instrument and electronics), and music for theatre, film, and ballet (including several collaborations with the German choreographer Joachim Schlömer).
Hans Tutschku is an award winner of numerous international competitions, including the Bourges International Electroacoustic Music Awards (France), Concurso Internacional de Música Eletroacústica de São Paulo (CIMESP, Brazil), Hanns-Eisler-Preis für Komposition und Interpretation zeitgenössischer Musik (Berlin, Germany), Prix Ars Electronica (Linz, Austria), Prix Noroit-Léonce Petitot (France), and Musica Nova (Prague, Czech Republic), and he received the City of Weimar Culture Prize (Germany). He recently held a Fellowship at the Radcliffe Institute for Advanced Study (2013), and a Stipend from the Japan-US Friendship Commission (2014).
[x-14]
Hans Tutschku
Weimar (Thüringen, Germany), 1966
Residence: Somerville (Massachusetts, USA)
Composer
Performer (keyboard)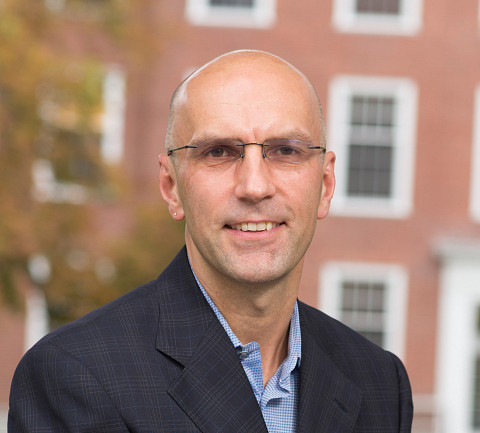 Hans Tutschku
[Photo
:
Tony Rinaldo, Cambridge (Massachusetts, USA), September 10, 2013]
Calendar
September 24, 2021

Weimar (Thüringen, Germany)

July 9, 2021

Edinburgh (Scotland, UK)
Broadcasts
Date
Work
Program
March 29, 2021
Hans Tutschku, Issho ni (2014), 30:55
Acoustic Frontiers / CKCU 93.1 FM (Canada)
November 13, 2020
Hans Tutschku / Karl Lubomirski, Les invisibles (1996), 12:37
Radio Horizon 93.9 (South Africa)
November 7, 2020
Hans Tutschku / Georg Trakl,

Sieben Stufen

(1995), 13:00
Radio Horizon 93.9 (South Africa)
April 28, 2020
Hans Tutschku, Issho ni (2014), 30:55
Radio Horizon 93.9 (South Africa)
November 29, 2019
Hans Tutschku, Monochord (2008), 12:14
Influx — Festival L'Espace du son / The Word Radio (Belgium)
September 30, 2019
Hans Tutschku, La joie ivre (2002), 10:25
Acoustic Frontiers / CKCU 93.1 FM (Canada)
August 11, 2019
Hans Tutschku, Firmament-schlaflos (2010), 20:25
Futurissimo / Netkultura.cz (Czech Republic)
August 11, 2019
Hans Tutschku,

Klaviersammlung

(2011), 9:53
Futurissimo / Netkultura.cz (Czech Republic)
May 6, 2019
Hans Tutschku / Antonio Bueno Tubía,

… erinnerung…

(1996), 10:17
Acoustic Frontiers / CKCU 93.1 FM (Canada)
March 18, 2019
Hans Tutschku / Karl Lubomirski, Les invisibles (1996), 12:37
Acoustic Frontiers / CKCU 93.1 FM (Canada)
March 7, 2019
Hans Tutschku, Firmament-schlaflos (2010), 20:25 [7m17s]
Martian Gardens #967 / Global Community Radio Channel 2 (USA)
October 28, 2018
Hans Tutschku, human-space-factory (1999), 11:50
Musique d'avenir / RTS (Switzerland)