Steven Naylor's works are out there! They have been performed in concert in Birmingham, Denton, Edinburgh, Halifax, Leeds, Liverpool, Montréal, Muncie, Ottawa, Sheffield, Suzhou, Toronto, Valdivia and Wolfville…
Steven Naylor composes electroacoustic and instrumental concert music, performs (piano, electronics, seljefløyte) in ensembles concerned with collective creation, through-composition, and improvisation, and creates scores and sound designs for theatre, film, television and radio.
Steven Naylor is presently artistic director of subText Music & Media Arts (Halifax, Nova Scotia), co-artistic director of the Oscillations Festival of Electroacoustic Music (Halifax, Nova Scotia), and an Adjunct Professor at Acadia University (Wolfville, Nova Scotia).
He was a founding member of the ensemble Upstream (Halifax, Nova Scotia), and has served as president of the Canadian Electroacoustic Community (CEC) Steven Naylor completed the PhD in Musical Composition at the University of Birmingham (UK), supervised by Jonty Harrison.
He resides with his family in Halifax (Nova Scotia, Canada).
[vii-12]
Steven Naylor
Woodstock (Ontario, Canada), 1949
Residence: Halifax (Nova Scotia, Canada)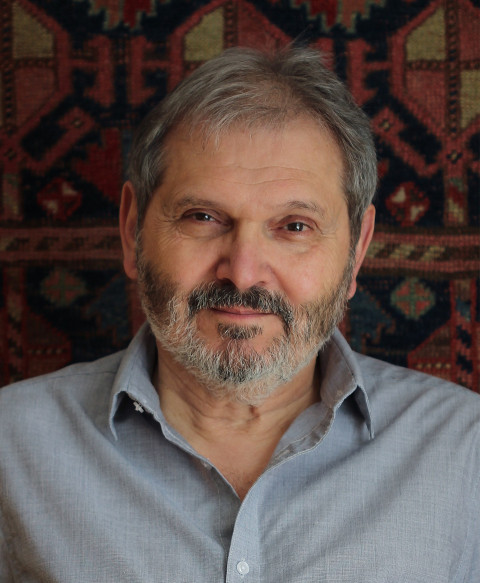 Steven Naylor
[Photo
:
Pamela Ritchie, Halifax (Nova Scotia, Canada), April 9, 2019]
Calendar
Thursday, August 22, 2019

Ottawa (Ontario, Canada)

Saturday, May 4, 2019

Birmingham (England, UK)
Broadcasts
| Date | Work | Program |
| --- | --- | --- |
| August 10, 2022 | Steven Naylor, Automatopoiea: Study 1 (2006), 9:34 | Episode 1117 / Martian Gardens Podcast (USA) |
| June 6, 2021 | Steven Naylor, Bitter Orchids (2000), 11:17 | Episode 1064 / Martian Gardens Podcast (USA) |
| October 27, 2020 | Steven Naylor, Bitter Orchids (2000), 11:17 | Radio Horizon 93.9 FM (South Africa) |
| October 26, 2020 | Steven Naylor, Automatopoiea: Study 1 (2006), 9:34 | Radio Horizon 93.9 FM (South Africa) |
| May 19, 2020 | Steven Naylor, I wish (2000), 9:47 | Radio Horizon 93.9 FM (South Africa) |
| May 5, 2020 | Steven Naylor, Bitter Orchids (2000), 11:17 | Radio Horizon 93.9 FM (South Africa) |
| September 28, 2018 | Steven Naylor, Irrashaimase (2000), 8:15 | Martian Gardens #948 / Global Community Radio Channel 2 (USA) |
| March 23, 2015 | Steven Naylor, Automatopoiea: Study 1 (2006), 9:34 | Acoustic Frontiers / CKCU 93.1 FM (Canada) |
| August 1, 2014 | Steven Naylor, Bitter Orchids (2000), 11:17 | Radio Horizon 93.9 FM (South Africa) |
| August 1, 2014 | Steven Naylor, The Thermal Properties of Concrete (2006), 27:03 | Radio Horizon 93.9 FM (South Africa) |
| May 1, 2014 | Steven Naylor, Bitter Orchids (2000), 11:17 | Radio Horizon 93.9 FM (South Africa) |
| January 27, 2014 | Steven Naylor, Bitter Orchids (2000), 11:17 | Acoustic Frontiers / CKCU 93.1 FM (Canada) |