David Berezan's works are out there! They have been performed in concert in Aberdeen, Arc-et-Senans, Athens, Bangor, Basel, Belfast, Berlin, Birmingham, Bourges, Brussels, Cagliari, Calgary, Cambridge, Corfu, Cuneo, Denton, Gainesville, Gävle, Karlsruhe, Leeds, Leicester, Leuk, Limerick, Linz, Lisbon, Manchester, Matera, Melbourne, Melinka, Milan, Montpellier, Montréal, Morelia, New York City, Poole, Saint Petersburg, Santiago, São Paulo, Séoul, Sheffield, Stockholm, Stoke-on-Trent, Toronto, Utrecht, Valdivia, Valencia, Vitoria-Gasteiz and Zurich…
After completing a BA in History (1988) at the University of Calgary, a Diploma in Composition (1996) at Grant MacEwan College (Edmonton) and an MMus in Composition (2000) at the University of Calgary, David Berezan moved to the UK and completed a PhD in Electroacoustic Composition (2003) at the University of Birmingham (UK). In 2012 he was appointed Professor in Electroacoustic Music Composition at The University of Manchester (UK), where he has acted, since 2003, as Director of the Electroacoustic Music Studios and MANTIS (Manchester Theatre in Sound).
Since 2000 he has primarily composed acousmatic music, though he has also composed and performed solo and ensemble live-electronics works. He is a practitioner and proponent of sound diffusion performance and the interpretation of fixed-media work.
David Berezan has been awarded in the Klang (France, 2015), Música Viva (Portugal, 2012), CIMESP (Brazil, 2003, '05), Bourges (France, 2002), Luigi Russolo (Italy, 2002), Espace du son (Belgium, 2002), EAR (Hungary, 2001), and JTTP (Canada, 2000) competitions. In addition to frequent concert performances of his work, his music has been broadcasted on the CBC (Canadian Broadcasting Corporation) as well as the BBC (British Broadcasting Corporation).
He has worked in residence in the studios of the University of Calgary (Canada, 2011), Université de Montréal (Québec, 2011), CMMAS (Mexico, 2011), EMS (Sweden, 2011, '12, '18), VICC (Sweden, 2011, '12, '14), The Banff Centre of the Arts (Canada, 2000, '07), ZKM's Institut für Musik und Akustik (Germany, 2007), Ina-GRM (France, 2007), IMEB (France, 2007), ESB (Switzerland, 2005), and Tamagawa University (Japan, 2007).
[viii-18]
David Berezan
Edmonton (Alberta, Canada), 1967
Residence: Manchester (England, UK)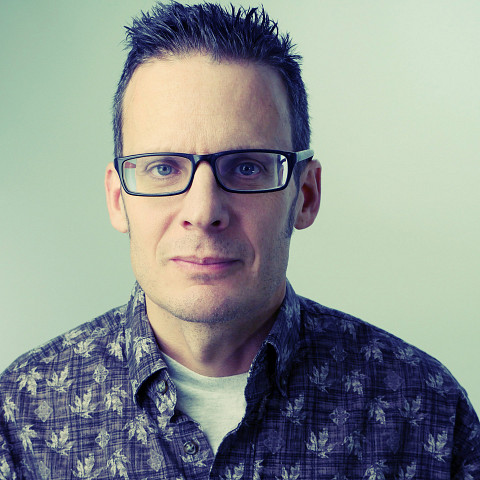 David Berezan
[Photo
:
Irene Young, Berkeley (California, USA), December 2017]
Calendar
Saturday, October 15, 2022

São Paulo (Brazil)

Saturday, July 9, 2022

Limerick (Ireland)
Broadcasts
Date
Work
Program
October 26, 2020
David Berezan, Close in Distant Cold Light (2001), 29:40
Acoustic Frontiers / CKCU 93.1 FM (Canada)
September 28, 2020
David Berezan, Moorings (2014), 11:22
Acoustic Frontiers / CKCU 93.1 FM (Canada)
August 1, 2020
David Berezan, Hannibal (2005), 10:55
Episode 1029 / Martian Gardens Podcast (USA)
January 26, 2020
David Berezan, Buoy (2011), 9:40
Martian Gardens #1006 / WXOJ-LP 103.3 (USA)
January 3, 2020
David Berezan, Lightvessels (2014), 11:43
Edition #175 / The Parish News (UK)
September 19, 2019
David Berezan, Buoy (2011), 9:40
Battiti: Impronte digitali / Rai Radio 3 (Italy)
July 19, 2019
David Berezan, Lightvessels (2014), 11:43
Martian Gardens #983 / Global Community Radio Channel 2 (USA)
May 5, 2019
David Berezan, Lightvessels (2014), 11:43
RNE3

:

Atmósfera (Spain)
January 7, 2019
David Berezan, Lightvessels (2014), 11:43
Acoustic Frontiers / CKCU 93.1 FM (Canada)
January 3, 2019
David Berezan, Badlands (2008), 10:35
Amplitudes: musique concrète, électroacoustique / Radio Campus Paris (France)
December 6, 2018
David Berezan, Buoy (2011), 9:40
Stranger than Paradise 190 / Radio Q37 (USA)
November 23, 2018
David Berezan, Buoy (2011), 9:40
Ausflug / FSK Radio (Germany)